ADVANCED AIR MOBILITY
DISRUPTIVE CONNECTIVITY
A New Form of Mobility Infrastructure
DISRUPTIVE MOBILITY INFRASTRUCTURE
We're developing a new form of Mobility Infrastructure to generate connections in regions, suburbs and cities.
Our company will provide novel Transportation Services in different markets by implementing and operating the next generation of aviation which is electric, silent, green and for regional and urban use. It's called Advanced Air Mobility.
Ours is a solution to the pervasive problem of Lack of Proper Mobility Infrastructure.
Our disruptive mobility infrastructure consists of a groundbreaking concept of operations that integrates technologies, procedures, eVTOL aircraft and proprietary ground infrastructure, to provide novel transportation services. It consists of three components that VARON has developed: operation of eVTOL aircraft fleets, vertiports and airspace architectures.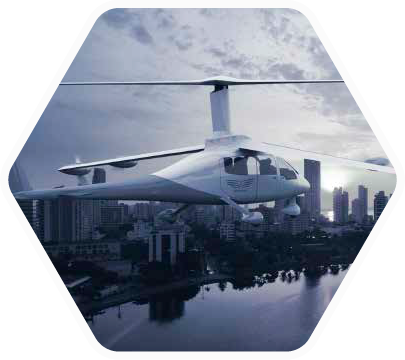 Next generation electric vertical take-off and landing aircraft, provided by renowned aviation manufacturers.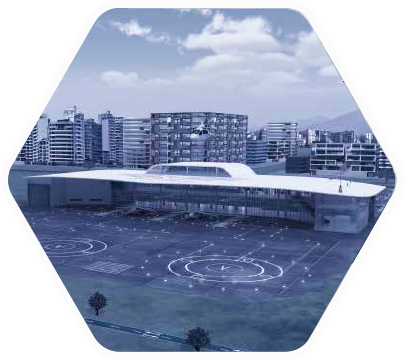 Take-off and landing buildings designed with award-winning architects.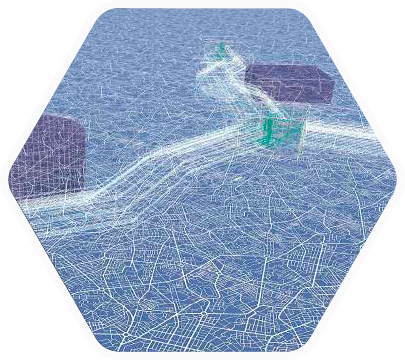 Virtual lanes connecting our vertiports, developed with aviation authorities.
We will serve different markets with our novel mobility infrastructure
We will provide transportation services in different markets with pressing need of simple and fast connections, with positive impact on the environment by operating clean and silent aircraft, while generating socio-economic development in regions, suburbs and cities. 
OUR ADVANCED AIR MOBILITY CONCEPT

Our mobility infrastructure is a disruptive alternative for connectivity that generates socio-economic development, to foster city growth and create currently non-existent transportation services. It's virtual, unlike traditional forms of mobility infrastructure which are physical, not requiring to build anything in between. Our vertiports will be placed where required. Our next generation eVTOL aircraft will operate through currently unused low altitude airspace, without interfering with traditional aviation.
Enter here to learn more:
LOOKING FOR AN ECOSYSTEM FOR IMPLEMENTATION?
Are you an eVTOL aircraft OEM, subsystems provider or AAM systems developer? Are your products related to vertiports or airspace integration? Would you like to join an ecosystem where we're pushing the AAM learning curve and fostering systems integration aimed at implementation and placement into service? Are you looking to expand the market for your AAM products or services and establish partnerships?
VARON SUMMIT / SKYSCRAPER 2020

Part of NASA

Advanced Air Mobility

Workgroups Part of US Air
Force Agility
Prime Ecosystem Working with the
Colombian Civil
Aviation Authority
Signatory of the
Shared Mobility
Principles