FIRST OPERATION
ADVENTURE & SIGHTSEEING RIDES
TOURISM MARKET
Our first operation will be adventure and sightseeing rides and is being implemented in Cartagena, Colombia. Our market of entry is tourism. It is one of the first operations of its kind in the world.
Our minimum viable operation (MVO) is the first of a series of adventure & sightseeing rides locations elsewhere in Colombia and other Latin American countries. Our purpose is to acquire the knowhow of our operation and build data libraries that will set the stage for our planned expansion.
Our purpose is to become robust to enter as a front runner to the United States and other larger markets once regulations open and once larger eVTOL aircraft become available in the coming years, establishing our disruptive mobility infrastructure where our private and public customers require it.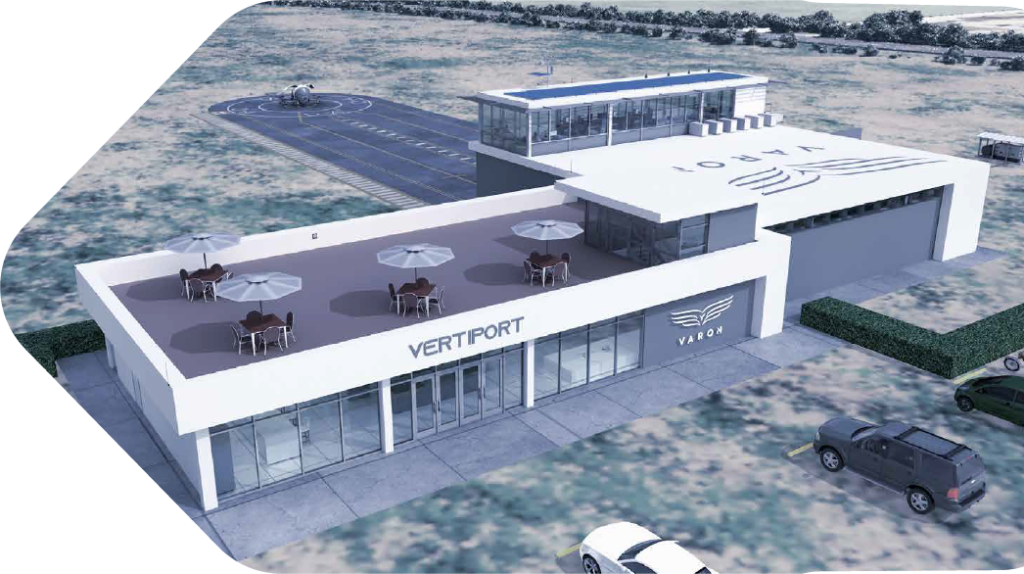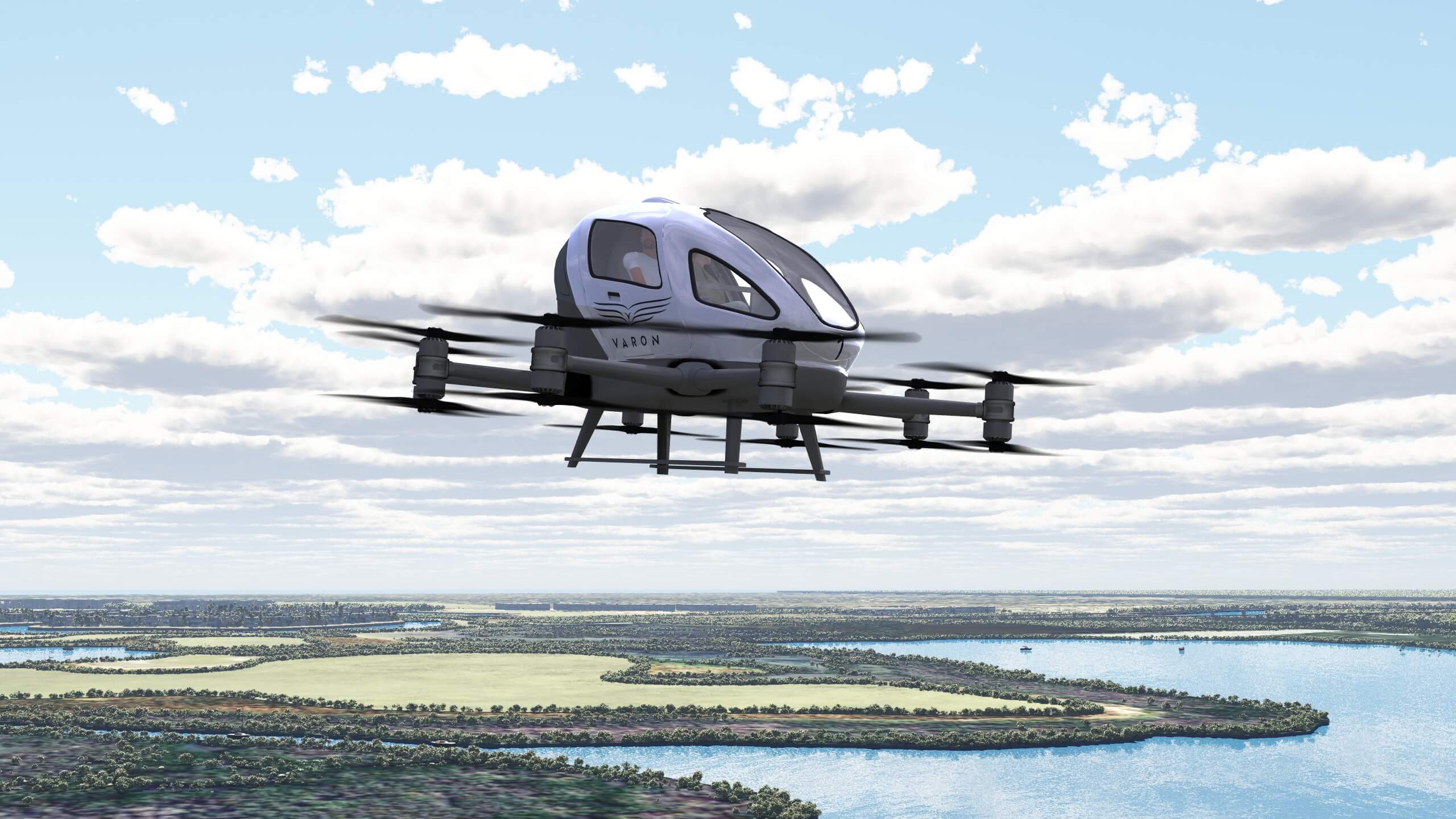 We've developed a self-sustaining MVO business model with attractive return rate to initiate sustained world's first AAM operations in the tourism market. They are Adventure & Sightseeing Rides on next generation drone type eVTOL aircraft. 
We're exploiting the "wow factor" by offering tourists and adventure seekers to experience for the first time flying on electric drone type aircraft on preestablished routes over a natural park and beach, at very low altitudes and with the pilot operating the aircraft from the ground.
We have two very specific high value purposes with our MVO: to acquire knowhow and produce data.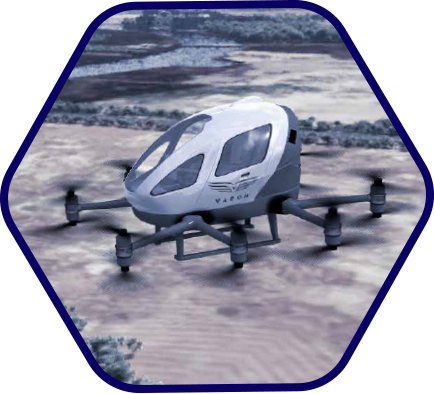 Next generation powered lift electric vertical take-off and landing (eVTOL) aircraft, specifically designed for low altitude adventure & sightseeing rides. Remotely operated and conceived for tourists. Certified by aeronautics authorities.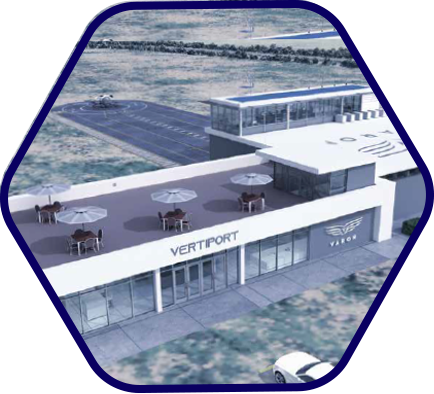 Vertiport with hangar, control tower and terminal will be constructed in already allocated land inside a private tourism complex in Cartagena, Colombia.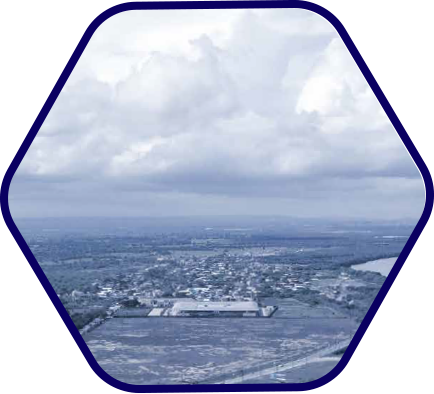 Confined airspace and routes defined with Colombian Civil Aviation Authority within private property for our operation. Covers nearby sites like natural parks and beaches.
With its beautiful colonial old town and Caribbean islands with blue waters and white sand beaches, Cartagena concentrates plentiful year-long national and international tourists desirous of vivacious beach town activities, vigorous nightlife, exhilarating adventure, absorbing history and captivating sightseeing.
VARON has developed this world's first Advanced Air Mobility business model in tourism which yields a profitable, self-sustaining operation. Customers are guaranteed through a strategic alliance with Aviatur group.
Implementing First in Latin America
VARON is leading its ecosystem of global partners and collaborators towards implementation in Latin America first, starting in Colombia. Cooperation is underway with the Colombian Government, the Colombian Civil Aviation Authority and other local and global stakeholders for the implementation of our first operation.
The Latin American region offers valuable advantages to undertake the learning curve of the nascent AAM industry simpler, faster and at lower cost, which has shown to be of much interest to global AAM stakeholders which have joined our ecosystem for close collaboration.
POTENTIAL FOR URBAN SPRAWL
Most Latin American cities, including main ones, are highly condensed and of reduced urban structure size, with a high pressure for city growth, held back by governments' systematic incapability to provide proper traditional mobility infrastructure.
MOBILITY PROBLEM
Complex mobility problems in the Latin American region encompass endemic factors like systematic lack of proper infrastructure, defectuous infrastructure, public health problems deriving from very high emmissions and mobility related criminality, which makes it a priority for governments and regulators to seek innovative solutions for mobility and urban growth in many countries.
LOWER COSTS
The Latin American region offers considerably lower costs for implementation, construction, certification, operation and placement into service.
NEW REGULATIONS
Civil Aviation Authorities in this region are willing to lead in the writing of newly required regulations for eVTOLs and Avanced Air Mobility for urban use and also open to implement new airspace architectures.
WEATHER AVAILABILITY
Unlike other regions of the world, weather availability is close to 100% year-round for Advanced Air Mobility, allowing for continuous flight operations and faster accumulation of flight hours.
OUR STRATEGY IS TO START OPERATIONS NOW IN LATIN AMERICA FASTER, SIMPLER AND AT LOWER COST
Our operations are starting in tourism in Colombia. We will then replicate this business model to other locations in Latin America. We will enter the United States and other wider markets as US regulations open and larger eVTOL aircraft become available in the coming years.
Are you an interested investor?
Get in touch with us.